How to Submit a Claim to ZOOM's $85M Data Privacy Class Action Settlement
We previously reported that October 2021 saw $235 million in data privacy settlements. Now, DDP urges you to claim your fair share.
Below are step-by-step instructions on how to claim your $15 (if you were a free ZOOM user) or your $25 (if you were a paid ZOOM subscriber) from the ZOOM data privacy settlement. It takes just a few minutes to submit a claim. The deadline is March 5, 2022 so act now!
If you received an email from the Settlement Administrator:
STEP ONE: Search your email for "Class Action Notice"
You should be able to locate the "Settlement of Zoom Privacy Litigation"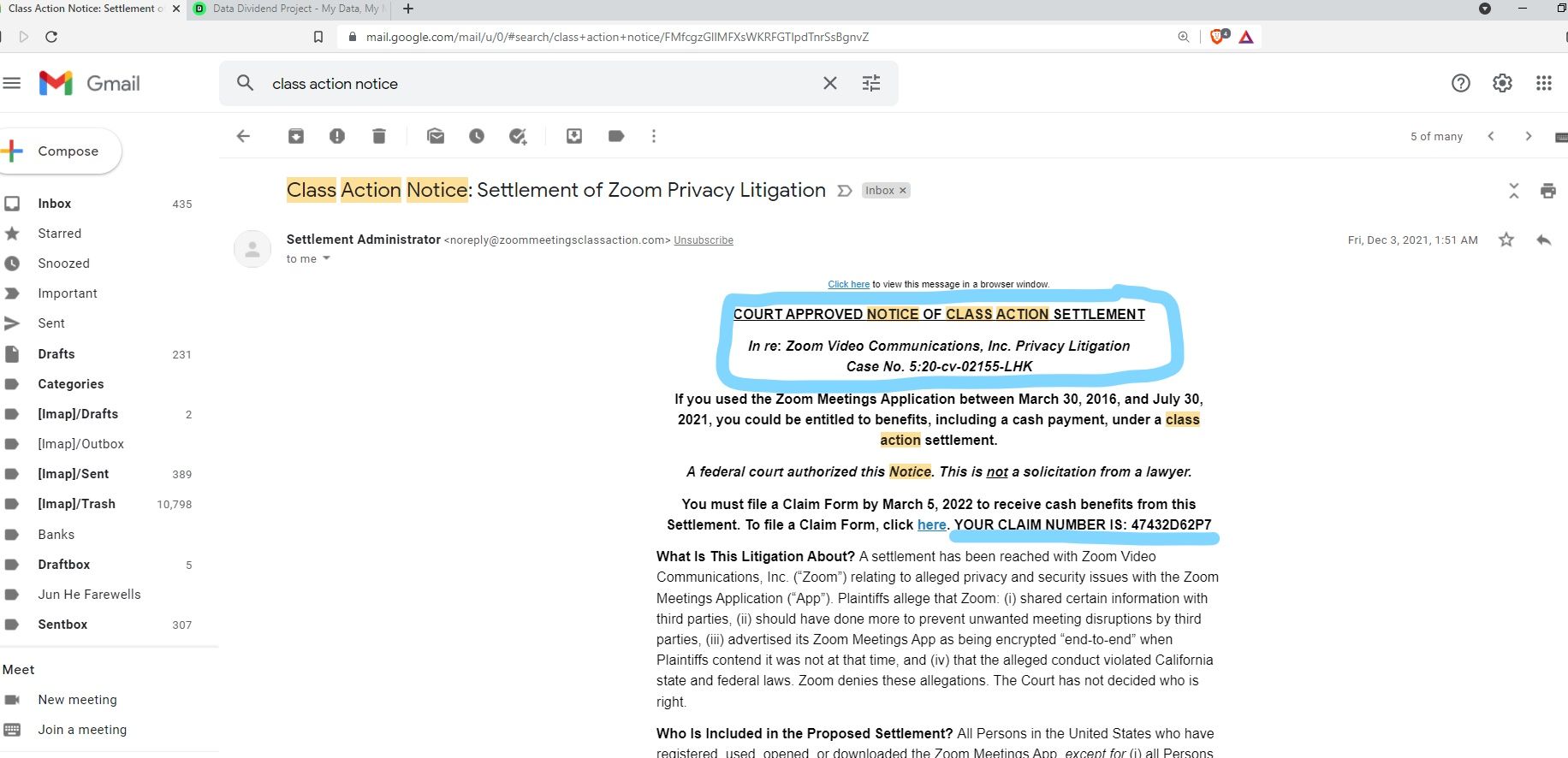 Step 2:  Find your Claim Number
Step 3:  Click on "To File a Claim Form, click here."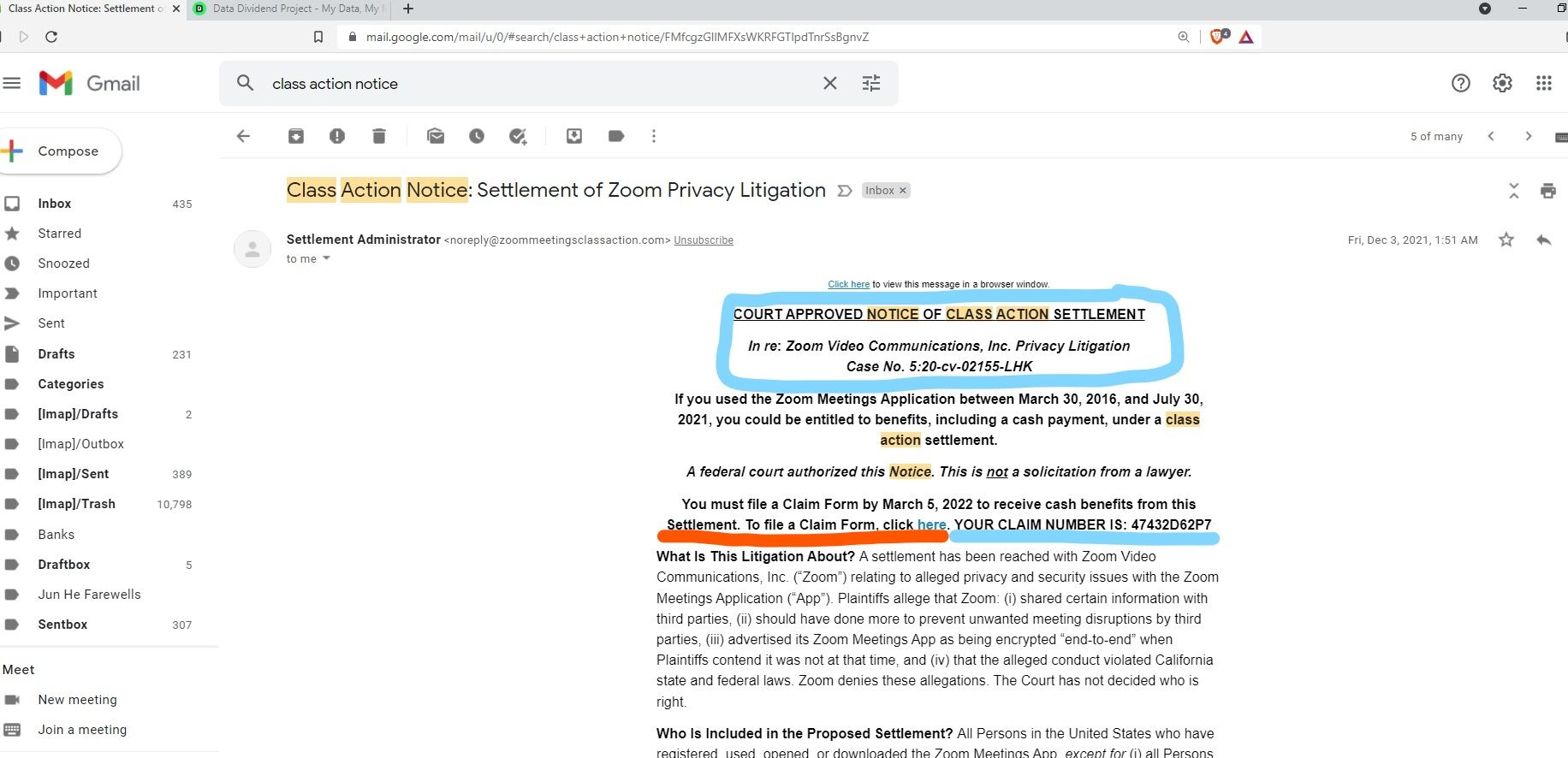 Step 4:  You will be taken to the following page [see below]
Step 5:  Click on "How to File Online" > "Start Your Claim"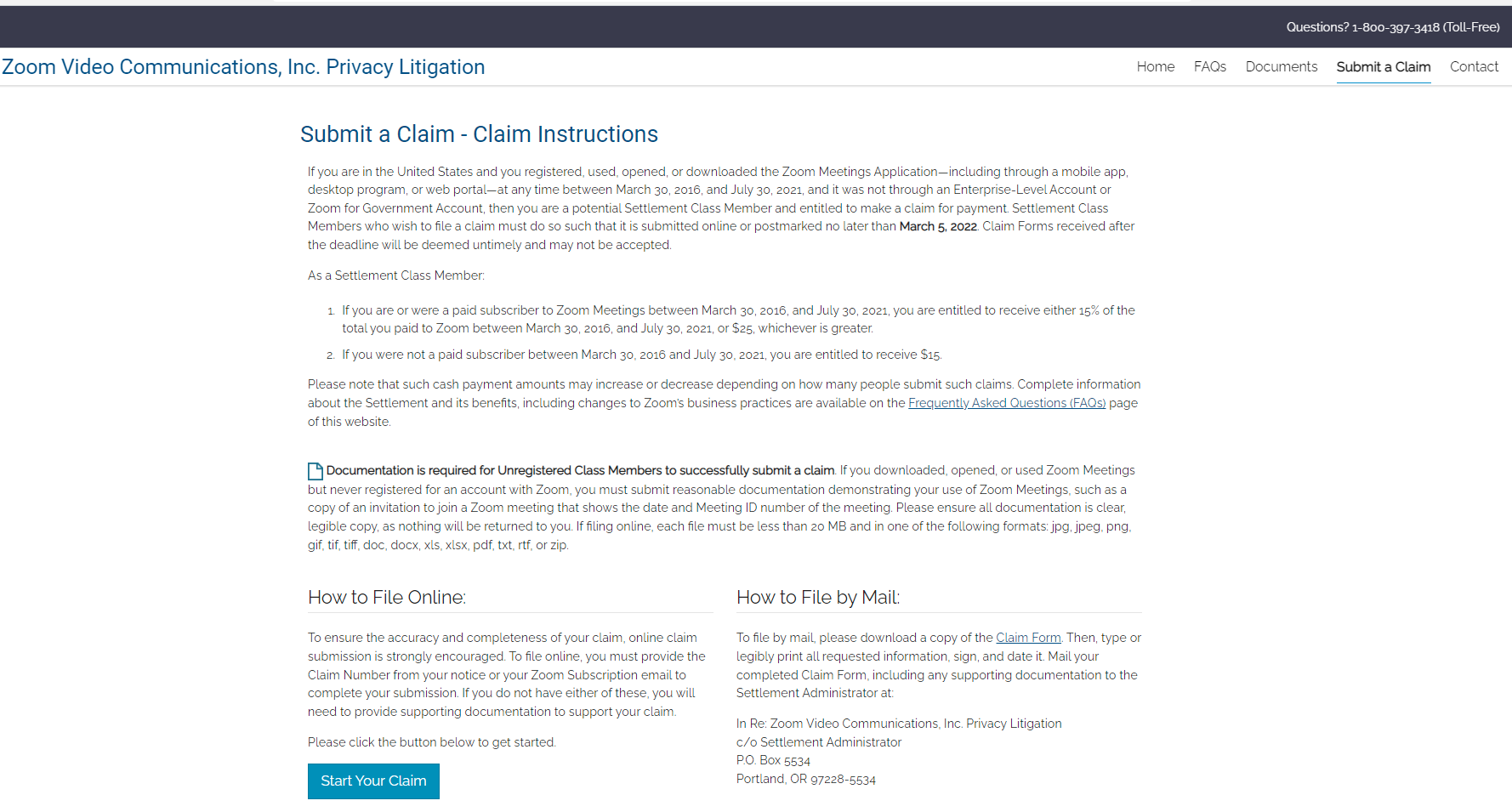 Step 6:  Fill out this page; prove you are not a robot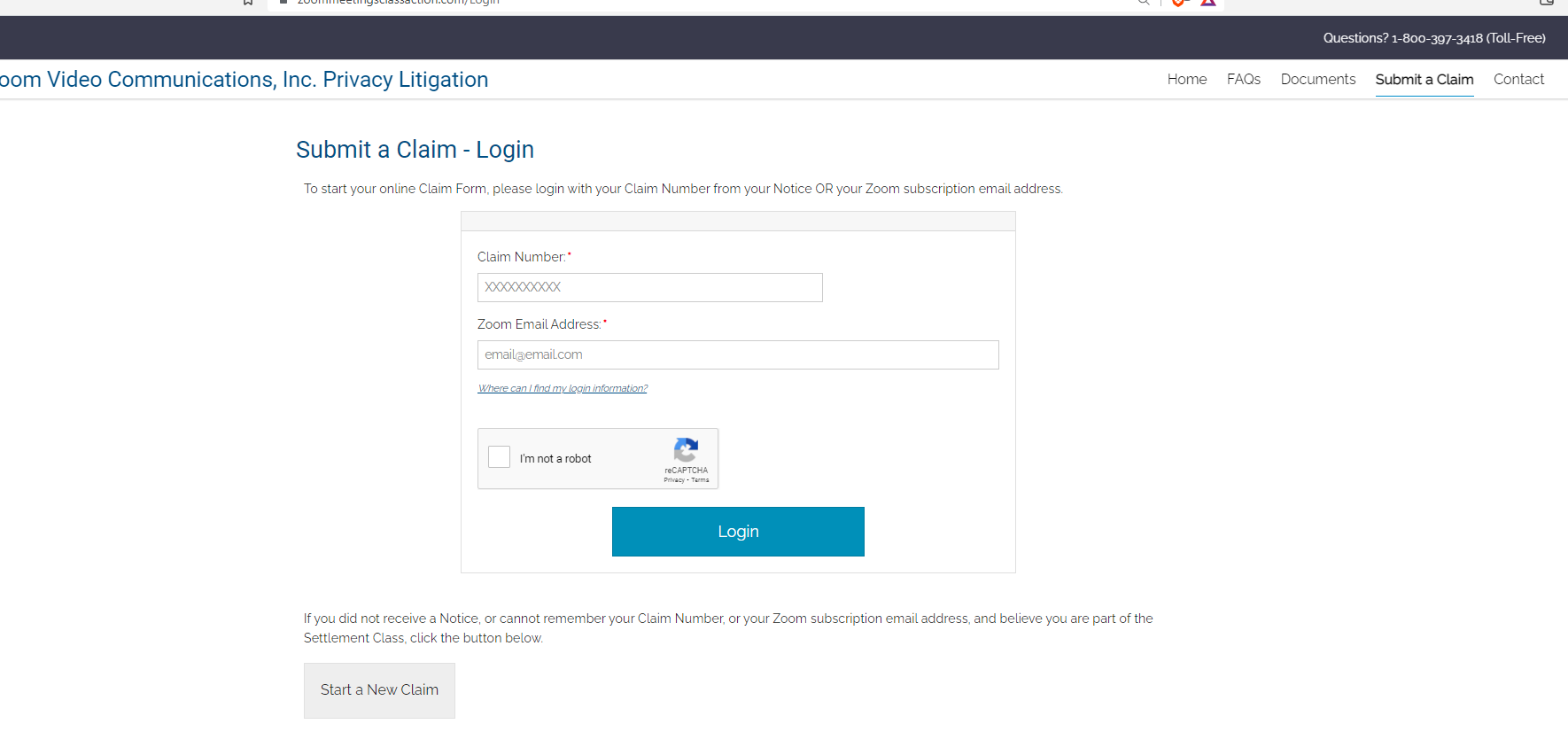 Step 7:  Fill out the Claim Form below. Then, wait for an email from the Settlement Administrator to select how you would like to be paid. You can be paid by check, by PayPal, or by digital debit card!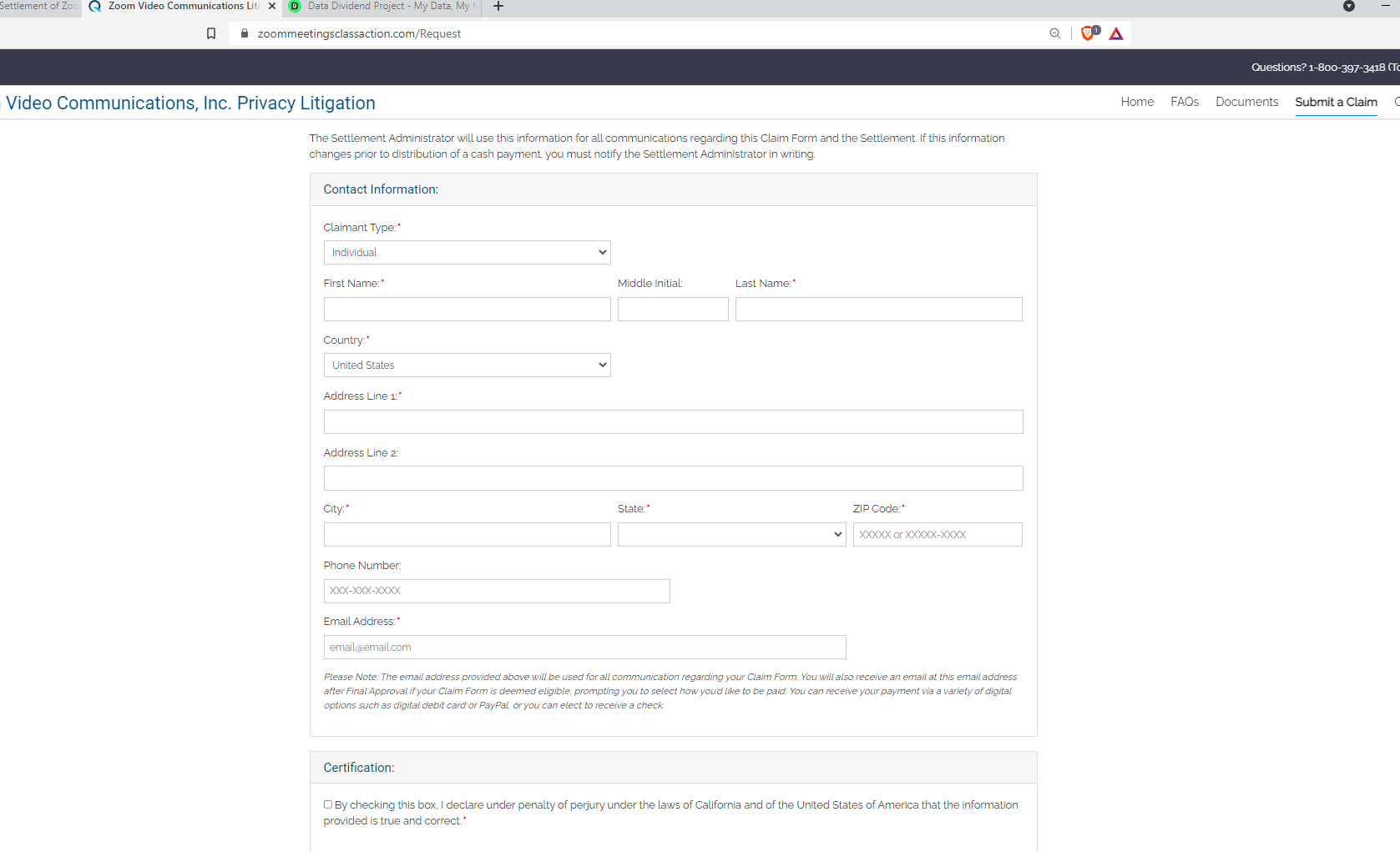 If you did not receive an email from the Settlement Administrator, or if you cannot find it:
Go to the bottom of the page where there is greyed-out button called "Start a New Claim" – click that button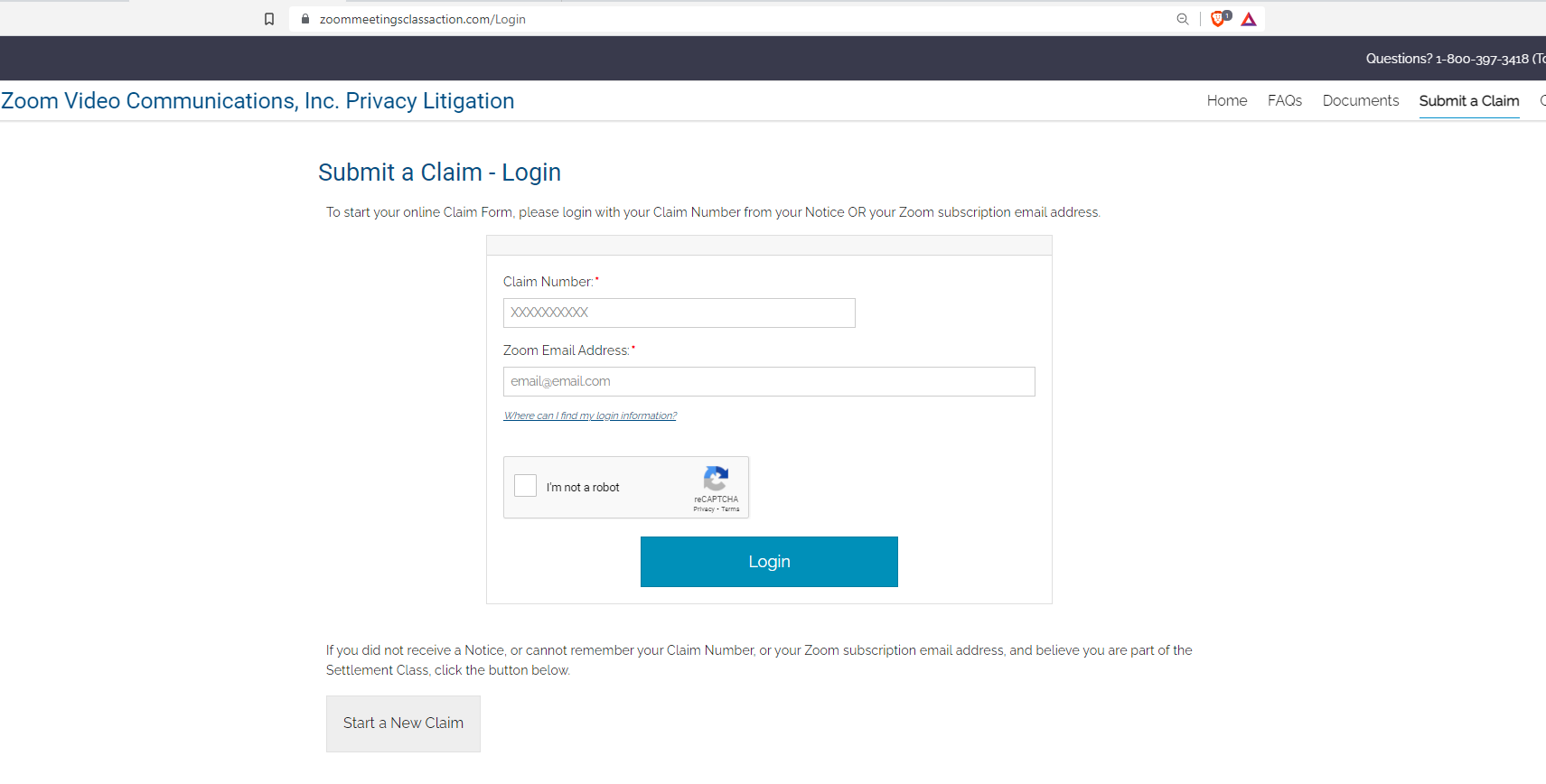 Step 2:  You will be taken to this Page 2. Fill it out.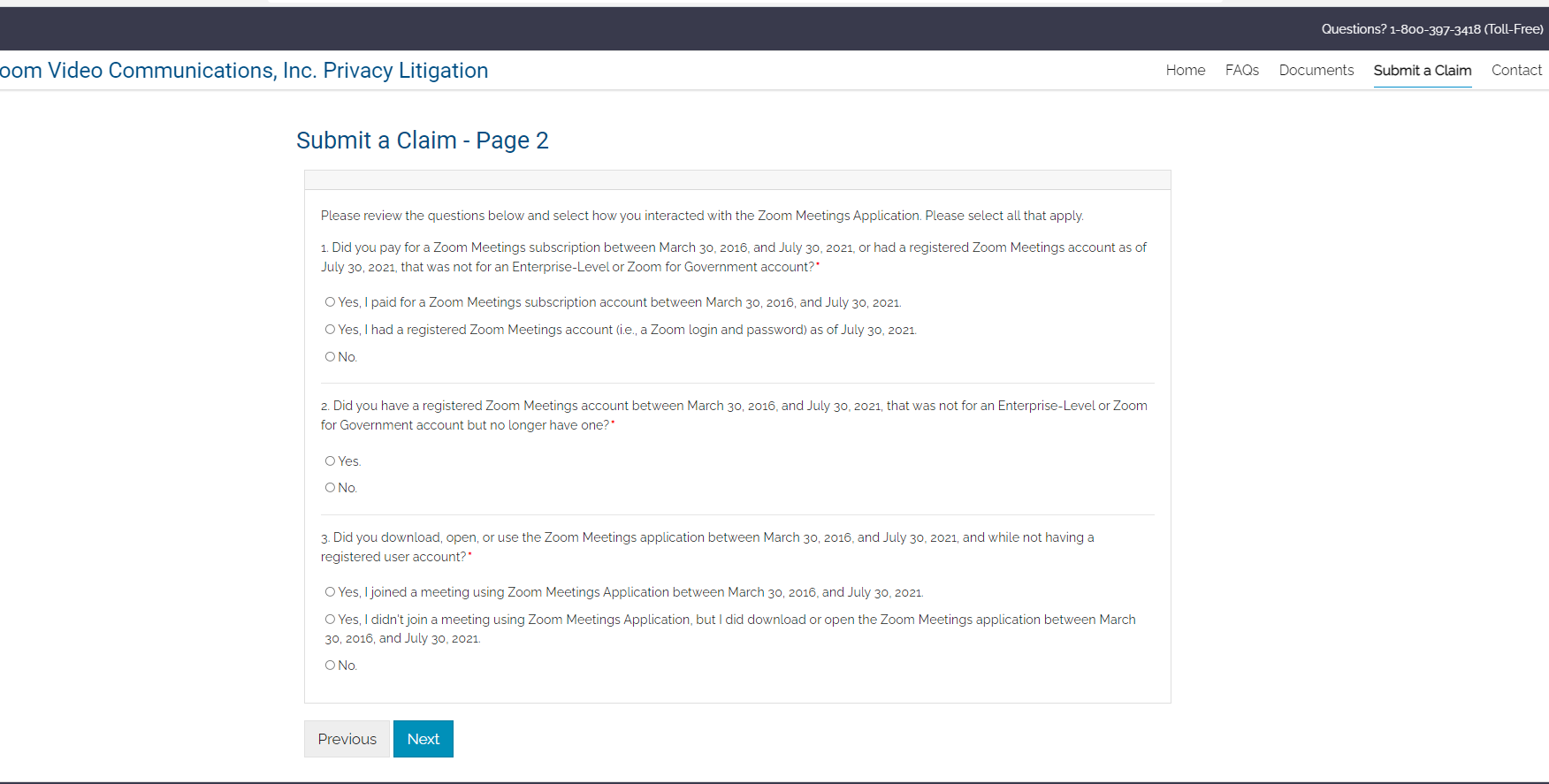 Step 3:  After you fill out Page 2, you will have to upload documentation to show that you indeed attended a Zoom meeting, such as a Zoom calendar invite.
If you have more questions, you can visit the Settlement Administration Webpage FAQ's here (https://www.zoommeetingsclassaction.com/Home/FAQ) or you can call Toll Free 1-800-397-3418.
Join DDP for additional updates on how to get cash compensation for past data abuses!
Alone, we are no match for Big Tech and Data Brokers, but together we're a force to be reckoned with. Join DDP today.