There have been a number of recent lawsuits filed against healthcare providers and FB/Meta. These lawsuits relate to FB/Meta's PIXEL software tracking tool. Essentially, Pixel permits FB/Meta to gather analytics information about people who visit their websites, including the websites of healthcare providers. Research has shown that approximately 1/3rd of U.S. hospitals use PIXEL to track user activity on their websites.
This type of personal health information (PHI) is considered extremely sensitive and especially private. Federal and state laws (like HIPAA) require patient consent and a business agreement to share PHI between companies.
In early November, a lawsuit was heard in the San Francisco Federal Court. The Judge there said that if the plaintiffs' claims about PIXEL sending PHI to FB/Meta are true, then Facebook users "would be shocked."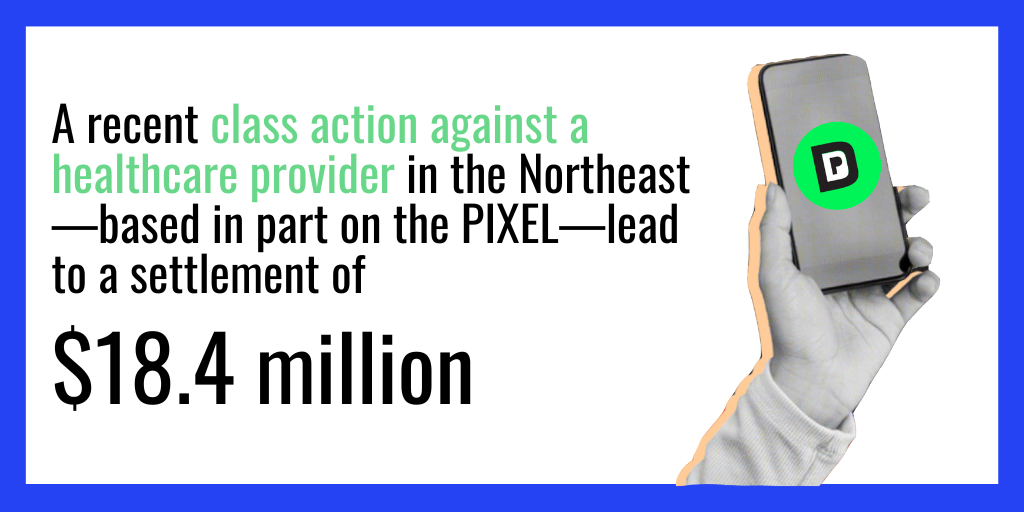 Also, a recent class action against a healthcare provider in the Northeast—based in part on the PIXEL—lead to a settlement of $18.4 million USD.  DDP is keeping a close eye on these settlements and will let its members know if/when/how to submit a claim if part of the class.
Join DDP to stay informed!
The DDP Team